In celebration of Plant a Flower Day we made a list of the ten most popular flowers. Our list takes many factors into consideration, such as: number of sales, usefulness, hardiness, and attractiveness to people, birds, and bugs. We hope that our list helps you plan this year's garden while introducing you to some flowers that you may have previously overlooked.
Geraniums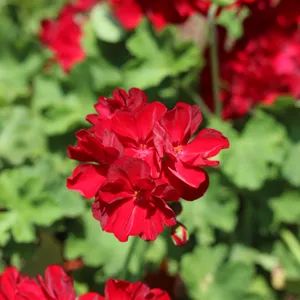 The #1 all-time favorite flower for gardeners. This could be because of their calming scent, beautiful coloring, or natural bug repellant properties. Geraniums are a versatile plant species offering some of the best border, container, and trailing flowers you can find.
Petunias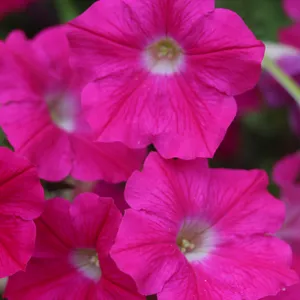 While petunias are beautiful they do require some high-maintenance with daily watering and weekly feeding; luckily most find this part of gardening therapeutic. Not only are petunias beautiful but so are the hummingbirds and moths they attract.
Pansies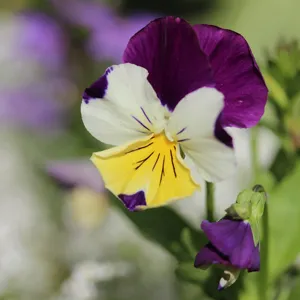 Pansies are very cold-hardy plants often blooming through winter in some zones. The pansy is also a very practical flower because it is edible; used commonly as a garnish or in salads and desserts.
Begonias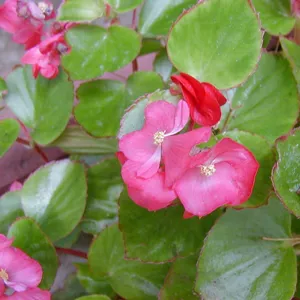 One of the best blooming houseplants that will flower year round. When watering begonias, keep the soil moist, avoid watering the leaves, and use a seed starter. This is another practical, edible, flower that looks great on a plate as garnish and has a lemony taste.
Daylily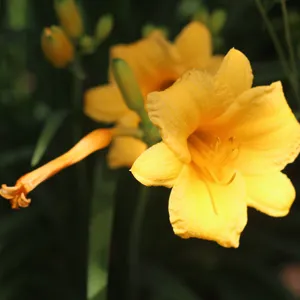 Coined the "Perfect Perennial" because they require little care, grow in a wide range of climates, are drought tolerant and have few disease problems. The daylily is a fun plant because their flowers last roughly a day long making their blooming a very exciting moment.
Marigold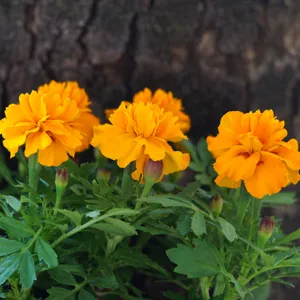 Marigolds are a companion plant, meaning when they are planted in the garden near your vegetables they act as a natural bug repellant keeping aphids and other bugs away. Not to mention, marigolds also have a vibrant beautiful color and are easy to grow.
Gerbera Daisy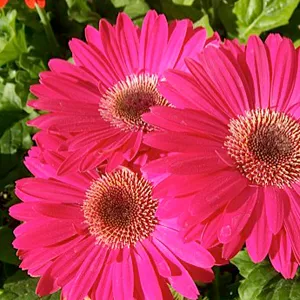 The Gerbera Daisy is the most popular Mother's Day Flower and roughly $34 million dollars of them are sold every year. This easy to grow flower attracts birds, butterflies, and bees with its beautiful blooms that can come in a large variety of colors.
Super Bells (Calibrachoa)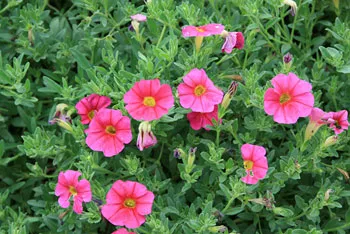 Referred to as the miniature petunia this flower is ideal if you want to attract Ruby-throated Hummingbirds. Feed these fast & furious growers weekly with organic plant food for lots of blooms.
Iris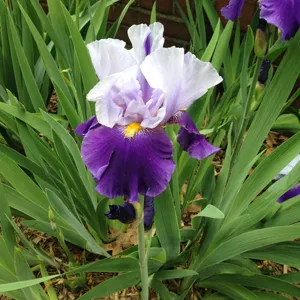 An easy to grow flower that can attract beneficial insects and hummingbirds to your garden. The iris conveys faith, hope and wisdom and is the inspiration for the Fleur-de-lis.
Zinnias
With flowers as big as dinner plates that come in scores of colors, zinnias make showy, impressive bouquets. Certain species of zinnias will even attract butterflies and hummingbirds to your garden. Last of all, zinnias are a practical and financially sound flower because you can plant a whole flower bed of them without breaking the bank.
Our hope is that this list not only helps you plan your garden but also opens your eyes to some flowers that you may have previously overlooked. While planning your garden don't just look at the beauty of the flower but also consider what other beneficial qualities the flower has as well. If you can do this then you will create a garden that is not only beautiful but also practical and full of life.
It is also important to remember that a beautiful garden requires work and the proper ingredients. Check out Natural Alternative's selection of organic gardening products which will help you not only start your seeds but ensure a continually vibrate garden throughout the season.