April is the iconic first month of gardening. With the showers we receive this month, flowers will begin to sprout and the warm season will be upon us. The things you do in your garden in April will set the pace for what happens the rest of the year. Make sure to get your gardening off to a great start with this April lawn and garden checklist.
Lawn
Re-seed bare lawn areas.
Fertilize your lawn with an organic lawn fertilizer.
If you aren't re-seeding your lawn, a pre-emergent weed control can be applied to reduce the presence of annual weeds in your lawn.
If grubs and other soil-dwelling pests are present and problematic, begin control program.
Rake the lawn to increase air circulation, remove leftover debris and loosen up thatch.
Indoor
Continue to transplant houseplants which have outgrown their pots.
Help indoor plants breathe by washing off built up dust.
Feed houseplants an organic plant food.
Tree & Shrub
Trees and shrubs can still be planted throughout April as many will still be dormant.
Prune any non-spring flowering plants in your yard. If you aren't sure what to prune, call a professional.
Continue the removal of diseased, weak, or crossing branches.
Vegetable & Fruit
Zones 7 and 8 should be seeing their last frost dates this month or early next month. This means many vegetables are ready to be planted outdoors.
Plant cold hardy vegetables such as onions, potatoes, lettuce, carrots, cabbage, peas, broccoli, and spinach outside.
Begin sowing summer crops indoors.
Plant fruit trees or bushes.
Flower & Bulb
Cool season annuals which can tolerate a light frost can be planted this month.
Fertilize spring-flowering bulbs.
Consider planting mosquito repellant plants this year. Here's a pre-made mosquito repellant garden plan for you to use.
Once Easter has passed, plant any bulbs you forced in March. Here's a video on how to plant your spring bulbs.
Once the ground has thawed, divide and re-plant perennials such as bee balm, hostas, black eyed-susans, asters, and phlox.
Maintenance & Other
Continue to remove debris from lawn and garden areas. If debris is compostable, break it into small pieces as best you can and add it to your compost pile.
Keep an eye out for pests which will start to make a return in your lawn and garden this month. Control pests when and where necessary.
Freshen up mulch beds.
Give your lawn and garden equipment a tune-up (if you haven't already).
Aeration is best performed during a lawn's peak growing season. For cool season grasses, this means aeration is best done in the fall, but it can be repeated in early spring if need-be.
Perform a soil test in both your lawn and your garden to get a good idea of what types of nutrients are needed for the year.
Top dress your garden with the compost from your compost pile.
Plan, organize, or attend a local seed and sprout exchange to add more variety to your garden.
Image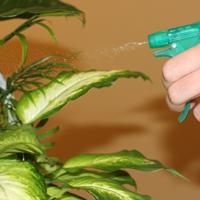 Image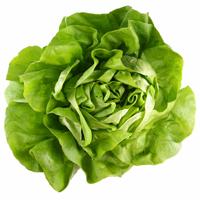 Image