It might be December, but there is still plenty to do in and around the garden to prepare for the harsh winter months. Use this December lawn and garden checklist Check out this list as a helpful guide to start the New Year off on the right foot:
December Lawn Care
Remove any fallen branches or leaves from the lawn.
If needed, mow the lawn one last time and set the mower deck high. However, don't mow the grass if it has already gone dormant.
Avoid foot traffic on your lawn during the winter. Cold weather stiffens grass blades which may snap when stepped on.
Apply winter fertilizer
Indoor Plant Care for December
Poinsettias are beautiful holiday flowers. Look for ones that aren't being displayed with plastic sleeves on them. Sleeves are for transporting only. Once the poinsettia is home, poke holes in the foil to allow water to drain and prevent root rot.
Check that houseplants aren't placed in areas with a draft, as colder temperatures can damage houseplants.
During the colder months there will be less sunlight, so make sure your houseplants are receiving the proper amount.
When indoor plants become stressed due to insufficient light, overheated rooms or improper water, they are more prone to pests. Check indoor plants for spider mites, scale, mealybugs, whiteflies, and fungus gnats. Be aware of receiving new houseplants as gifts as well; they often harbor pests.
Tree & Shrub Maintenance In December
Gather your own greenery for wreaths, table décor, and mantle pieces. Cedar makes a beautiful textured arrangement and adds the traditional holiday fragrance associated with Christmas. Winterberry may be available as well as the occasional holly, but trim judiciously as not to damage the plant.
Now is a good time to prune deciduous trees (trees with leaves), evergreen trees, crab apple trees, flowering plumbs, and other pest-prone trees. Be sure to prune suckers (shoots which grow from the base of the tree) as well.
Prune any dead or dying branches from trees and shrubs to prevent damage during winter storms.
Remove snow from evergreen shrubs to prevent damage. Carefully tap the base of a branch. Be gentle, otherwise you may accidentally break the branch.
December Fruit and Vegetable Gardening
Weather permitting, the lower zones (6 and south) will still be able to harvest cold weather crops.
Add a second layer of row covers to protect any spinach or lettuce and they will continue to produce until temperatures drop too low.
Continue to add mulch around crops. Straw, leaves, or evergreen branches are effective and inexpensive forms of mulch this time of year.
Flower & Bulb Winter Preparation
Pot amaryllis and paperwhite bulbs for beautiful indoor holiday color beyond traditional poinsettias.
Cut down annuals and perennials, remove debris, and mulch the area for next year's perennial growth.
Ensure bulbs are properly stored in a dry, cool place, such as a cellar.
Check bulbs, tubers, and bare root plants for disease or rot.
December Home Maintenance & Other Items
Assemble a winter emergency car kit and place it in your vehicle for long winter drives.
Consider painting "spent" pots with holiday colors and filling them with festive plants.
December can be dry. Water outdoor plants. They are subject to drought and frost damage.
Head to your local independent garden center and purchase poinsettias, ferns, and paperwhites for some inexpensive, yet impactful, indoor holiday décor.
Local independent garden centers may have sales on gardening equipment this time of year. Stock up on items you may need or get some Christmas gifts for the gardener in your life.
Seed catalogs will begin arriving. Take some time to plan next year's garden using your garden notes and photos.
Empty any standing water around the property, unless it is heated. Turn over the container to prevent water from collecting, freezing, and then breaking the container over the winter.
Clean off and sharpen lawn mower blades and garden tools such as shovels, spades, and rakes.
Drain and stabilize the gas in lawn and garden equipment.
Prepare for wintery ice and snow. Make sure you have Natural Alternative Ice Melt on hand.
For the latest seasonal tips and DIY know-how, sign up for our e-newsletter, The Monthly Dirt, follow our social channels or give us a call.
Image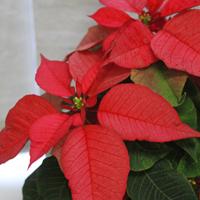 Image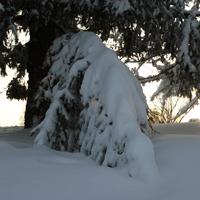 Image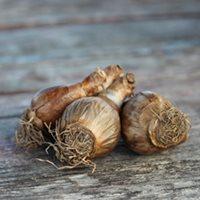 Image