September marks the changing of the seasons from summer to fall. September brings with it the final days of the productive summer harvest, the planting of fall crops, and the livening up of any dormant lawns. Here's what to do in the lawn and garden to make the transition from summer to fall a productive one:
Lawn Care
September is an ideal month for aerating and overseeding a lawn, especially a lawn consisting of cool-season grasses.
Train your lawn to grow deep roots by mowing high and watering deeply but infrequently.
Mow your lawn only when needed and use a sharp blade.
Try to avoid compacting the soil in high traffic areas. This can damage turfgrass and lead to weeds.
Hand-weed when possible. If there is an area of your lawn with excess weeds, wait until cooler weather returns before applying weed controls. Weed controls applied during a hot week may put your lawn under unnecessary stress.
Apply an organic-based fall fertilizer to the lawn towards the end of the month, this application will help the lawn restore nutrients and "green-up" after summer.
Indoor Plant Care
Bring houseplants indoors one month before indoor heating is expected to begin in your area.
Wipe the dust off the leaves of your indoor houseplants. This helps the plant breathe and increases its ability to filter the air in your home.
Continue to water indoor plants. If you live in a dry climate, consider giving indoor plants an occasional misting to increase humidity.
Regularly rotate houseplants to ensure even, symmetrical growth on all sides of the plant.
If you haven't repotted your indoor plants in a while, divide the plants, if possible, and repot them in a sterile potting soil.
Tree & Shrub Maintenance
Plant new trees and shrubs in the fall by digging a hole twice the size of the root ball, watering the hole with Protilizer, and then backfilling the hole with gardening soil.
Prune weak, rotting, or dead branches.
Fruit and Vegetable Gardening
Harvest remaining fruits and vegetables and can or freeze excess.
Dig up onions and cure or dry them out.
Give vegetable gardens an inch of water every week. When possible, water in the early morning and avoid getting the leaves wet.
Consider saving seeds from open-pollinated vegetable plants to use next spring.
Check cold frames to ensure they're ready for the first frost of the year. Cold frames increase in price closer to the peak season, so it's best to repair or replace them now.
Clean up fallen fruit and add to the compost pile.
Plant garlic near the end of September for a harvest next spring.
Flower & Bulb Preparation
Keep container gardens and hanging baskets looking beautiful by watering them at least once a day. Remove spent blooms as needed.
Feed hanging baskets and container gardens every two weeks.
Order spring bulbs now to get the best selection.
Plant lilies, irises, hostas, and perennials.
If annuals are getting "leggy" cut them back for fall growth.
Sow perennial wildflower seeds 6-8 weeks before the first hard frost, and they will reward you with a beautiful spring showing.
Maintenance & Other Items
Take photos and make notes for next year. It'll make the garden planning process a lot easier.
Save on water bills by installing a rain barrel or investing in a similar way to collect rainwater.
Birds will begin to store up reserves for winter, so clean and fill bird feeders this month.
Keep hummingbird feeders up through September for migrating birds.
Weed walkways and the edges of the driveway when the weather starts to cool off.
Don't forget to add to the compost pile! This time of year there will be lots of spent garden waste and leaves but don't forget to throw in one or two harvests of grass clippings to the pile so there is adequate green material.
Ideal temperatures for a compost pile hover around 160°F (71°C). In the hottest months of the summer, a pile could reach temperatures of up to 200°F if not properly maintained. This can kill beneficial microbes and possibly cause a compost fire. To avoid this, turn your pile regularly and ensure it stays properly moist.
Image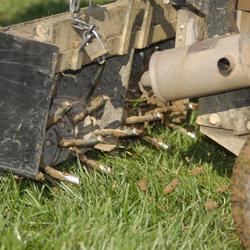 Image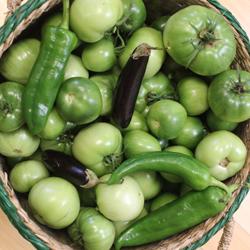 Image