There are many different types of snow and ice melting products on the market today. However, when it comes to standing up to cold temperatures, performance between these products varies drastically.
Before purchasing an ice melt product for your needs, it's important to know the outside temperature in which the product will quit working under. Here is an ice melt comparison chart showing five common products for melting snow and ice, and what temperatures they are able to stand up to.
Image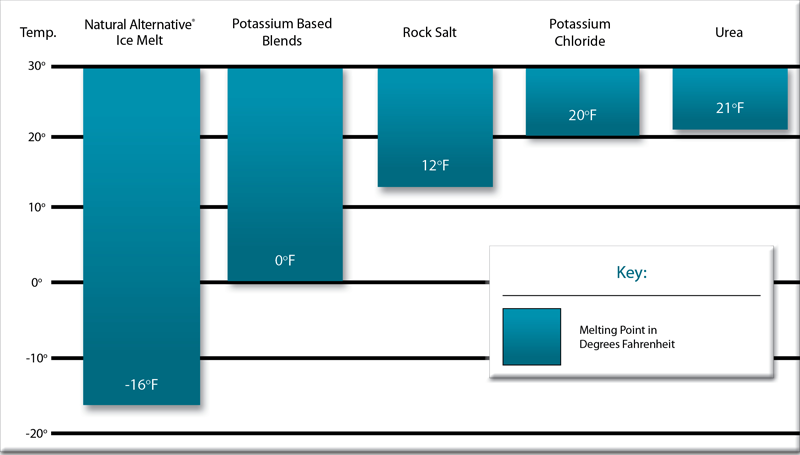 For the latest seasonal tips and DIY know-how, sign up for our e-newsletter, The Monthly Dirt, follow our social channels or give us a call.