Milky Spore Powder Grub Control
Also Available As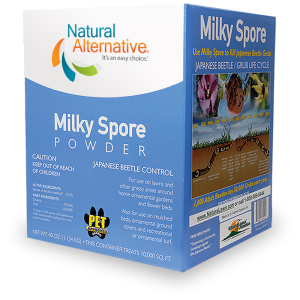 Japanese beetle control
Protect your lawn for up to 15 years.
Protect your turf from grubs
A group of 1,000 adult beetles can lay 50,000 grubs each year, creating a formidable population capable of decimating turf root systems. Control Japanese beetle grubs with Natural Alternative® Milky Spore Powder, a long-term solution for grub control. One application of Milky Spore Powder provides up to 15 years of protection.
Safe, long-term grub control
Registered with the Environmental Protection Agency (EPA) and acknowledged by the USKA as a control solution for Japanese beetle grubs, Milky Spore Powder won't harm beneficial insects, pollinators, pets or humans. Additionally, Milky Spore Powder poses no harm to wells, ponds, streams and waterways. One 10 oz. box of Milky Spore Powder covers 2,500 sq. ft. while one 40 oz. box cover 10,000 sq. ft.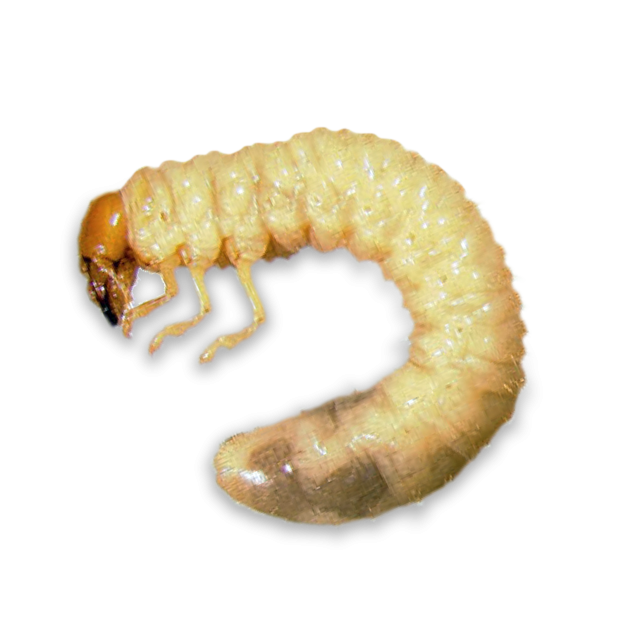 Learn how to get rid of grubs in your lawn naturally with Natural Alternative's easy & effective methods. We'll guide you to a grub-free, green, and healthy lawn.
Read Now
Get Dirty!
Sign up for our monthly newsletter, The Monthly Dirt, for timely lawn and garden tips, checklists and product recommendations.