A.D.I.O.S. Organic Selective Weed Control
Also Available As
Image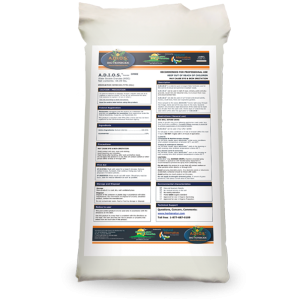 Control weeds without chemicals.
For established weeds, try A.D.I.O.S. Organic Selective Weed Control. Exclusively brought to you in the U.S. by Natural Alternative®, A.D.I.O.S. safely controls weeds and eliminates root systems for fast removal. Use for weeds in lawns, vegetable and fruit gardens, flower beds, playgrounds and more.
Many weed control products contain powerful chemicals than can harm wildlife, pets and children who play on your lawn. Natural Alternative® provides safer products that remain effective at controlling weeds. A.D.I.O.S. Organic Selective Weed Control is non-toxic, odorless and all-natural, allowing you to use it on lawns, vegetable gardens, playgrounds, flower beds and other areas. A.D.I.O.S. can be used on existing noxious and broadleaf weeds like poison ivy, dandelions, sumac, ragweed and others.
Product Information
Application Instructions

Application Instructions
Apply on the aerial part of the weed to the point of some runoff. Complete foliage coverage is essential to achieve suppression of targeted weeds.
A.D.I.O.S. can be used 1 hour after rainfall. Do not apply in rainy conditions or if rainfall is in the forecast. Do not irrigate within 24 hours of application.
Mix 1lb. (1-1/2 cups) of A.D.I.O.S. to 1 gallon of water. Repeat as necessary waiting at least 10 days between applications. Follow the label instructions on how often to apply to the weed you are treating. **MIX WELL BEFORE USING**
A.D.I.O.S. is effective at all stages of growth. However, best results are obtained if used while weeds are still small.
Apply when outdoor temperature is 90° or below.
Triple rinse pump/sprayer and lines thoroughly with water after each use.
As always, read and follow the instructions on the label.
Get Dirty!
Sign up for our monthly newsletter, The Monthly Dirt, for timely lawn and garden tips, checklists and product recommendations.