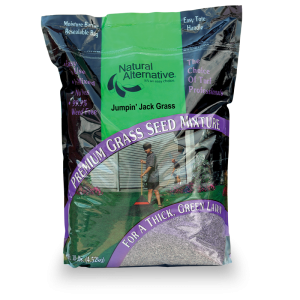 Drought tolerant and eco-friendly
Choose low maintenance seed for your lawn.
Grow a tough turf
Jumpin' Jack Grass Seed from Natural Alternative® is comprised of three ryegrass varieties for success in a wide range of growing conditions. This fine-textured grass selection grows into a deep green shade and displays a high resistance to insects.
Premium seed for thicker lawns
Jumpin' Jack Grass Seed is particularly well-suited for fall over-seeding, easily capable of supplementing coverage in existing lawns and repairing bare or thin patches. This grass type mixes well with other blends and contains zero weed filler, providing visibly superior results with fast germination. For optimal results, mow high at a height of three and a half inches.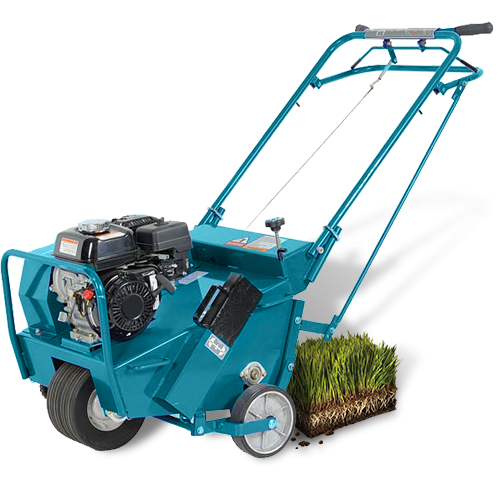 Benefits of Core Aeration, Seeding, and Fertilizing Your Lawn
Read Now
Product Information
Application Instructions

Application Instructions

New Lawn: 4-5 lbs. per 1,000 square feet.
Existing Lawn: 2-3 lbs. per 1,000 square feet.

When seeding, open hopper half way. Make a pass vertically and then horizontally for new seedings. For established make only one pass. Grass grown under shady conditions should be allowed to grow to 4" before cutting. Reduce fertilizer applications.
Get Dirty!
Sign up for our monthly newsletter, The Monthly Dirt, for timely lawn and garden tips, checklists and product recommendations.