Protilizer®
Also Available As
Image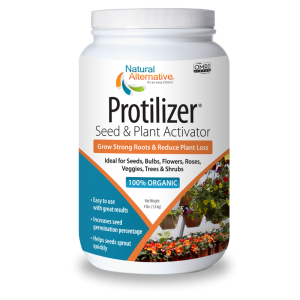 Your plants' new best friend
Provide plants with the boost they want.
Root To Bloom Growth
Protilizer® Seed & Plant Activator is a 100% organic plant supplement and plant growth activator that fosters holistic seed health. Use on your bulbs, flowers, roses, veggies, trees and shrubs for visible results. Packed with beneficial microbes, Protilizer® provides plants with key nutrients, allowing root systems to flourish and develop in potted soil and planted gardens.
Plant Warrior
The nutrients in Protilizer® plant and seed activator work with your plant food to create a robust defense system to fight off harmful fungi that can prevent proper development, in addition to soil pathogens and diseases. When plants are brought inside or experience a change in environment, Protilizer® drastically reduces transplant shock, allowing for a more seamless transition and continued growth.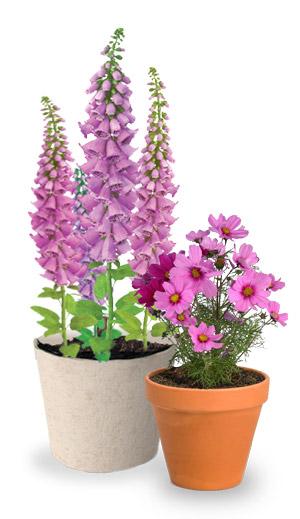 Create a garden that can weather periods of little rain without sacrificing blooms.
Read Now
Product Information
Application Instructions

Application Instructions

Prepare stock tank by dissolving 1¼ -1½ lbs. in 10 gallons of water.

Set injector system at 1:100 (delivering 1% solution).

Apply at the rate of 10-30 gallons per 1,000 square feet of table space. (Rate may be adjusted based upon plant and planting media.)

Use higher concentrations when plants are under abiotic stress.

Use lower concentrations during the propagation phase.
1st application: drench plug tray just prior to transplanting.
2nd application: drench 2 weeks after transplanting.
3rd application: drench 3-4 weeks after second application.
*If the growth cycle extends beyond 8 weeks, drench every 2-4 weeks depending upon the feeding needs of the plant.
For dry applications: Protilizer® can be dry mixed in the soil or potting soil. The standard rate is 1 lb of Protilizer per cubic yard of soil. The most important issue is to ensure the Protilizer® is evenly distributed throughout the soil.
Get Dirty!
Sign up for our monthly newsletter, The Monthly Dirt, for timely lawn and garden tips, checklists and product recommendations.