Cool Season Cadillac Grass Seed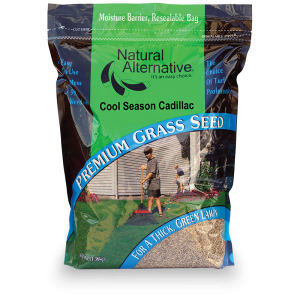 Drought tolerant and eco-friendly
Choose low maintenance seed for your lawn.
A true blue lawn
With three Kentucky bluegrass varieties, Cool Season Cadillac Grass Seed grows an enviable, "Cadillac quality" lawn. Performing best in areas of full sun, this seed selection is worth the wait required for the longer germination period of 25-28 days. Cool Season Cadillac Grass Seed thrives in areas of high moisture and needs to be fertilized five times per year for best results.
Our Kentucky bluegrass seed is a special order product, call or email us to place an order and we will have it shipped right to you. 
Premium seed for thicker lawns
All Natural Alternative® grass seed selections are Blue Tag Certified with zero weed filler, ensuring the seed you spread is the seed you selected. For even and hardy coverage, seed during cooler fall months. Cool Season Cadillac Grass Seed produces a lush lawn that can be prone to insects, and should be mowed to a height of three inches.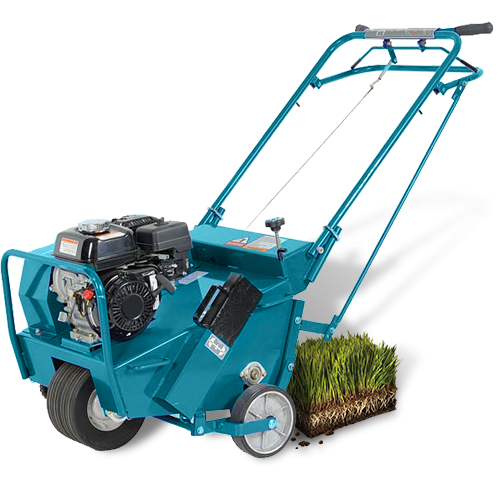 Benefits of Core Aeration, Seeding, and Fertilizing Your Lawn
Read Now
Product Information
Application Instructions

Application Instructions

New Lawn: 2-3 lbs. per 1,000 square feet.
Existing Lawn: 1-2 lbs. per 1,000 square feet.
When seeding, open hopper half way. Make a pass vertically and then horizontally for new seedings. For established make only one pass. Grass grown under shady conditions should be allowed to grow to 4" before cutting. Reduce fertilizer applications.
Get Dirty!
Sign up for our monthly newsletter, The Monthly Dirt, for timely lawn and garden tips, checklists and product recommendations.